Guitar Measuring Form
Looking for a precise fit for your guitar or for a custom Ameritage carrying case? Use the form below to provide the measurements of your instrument. Choose one of two options:
Complete and submit the form online below.
Print and complete the form and mail to Ameritage along with a tracing of your guitar.

Mail to:
GWW International
Box # 933
8035 N.W 68th St
Miami FL 33166

To measure depth accurately, place the guitar on a flat surface with a 1/2 inch block under the top of the body section.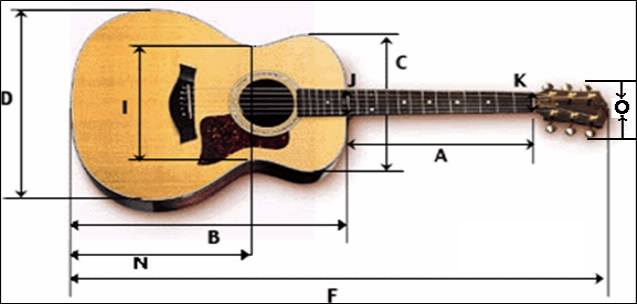 Measuring Instructions
The minimum measure is 1/16"
Place instrument on a flat surface with the heel resting on the 1/2" block
Please get the measurements requested on this form
Please write anything unusual on your Guitar like external knobs, strap pins, finger rest or anything that will need a special cut on padding.
If certain dimensions do not apply please enter - in the box.